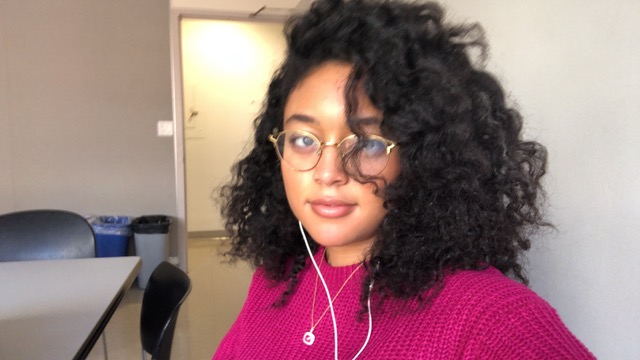 Gabrielle Larochelle, Journalism + Design '20, Receives ProPublica Diversity Scholarship
Gabrielle Larochelle, Journalism + Design '20, is among 20 students from around the country awarded the 2019 ProPublica Diversity Scholarship. The scholarship is part of ProPublica's programs to increase diversity in newsrooms, and honorees will receive $750 to attend journalism conferences. Larochelle plans to attend the 2019 National Association of Black Journalists Annual Convention.
In addition to studying Journalism + Design, Larochelle is a Gural Scholar – a four-year selective scholarship program at Eugene Lang College of Liberal Arts where students develop their work as social justice scholars and activists. Last summer, she studied abroad in Indonesia, conducting field research in biodiversity and ecotourism. This summer, Larochelle will travel to Rio de Janeiro with the Brazil International Field Program, which focuses on the role of media in Brazilian human rights campaigns.
Larochelle has written over 50 articles for Galore magazine, has been interviewed by Melissa Harris Perry in Elle, and was a media ambassador for the Young Women's Advisory Council. Currently she is a freelance writer for Culture Shift magazine. Her plans for the future include reporting on international news and stories from around the world.